Hello, friends:}
Today I'm sharing my
Whisker Graphics
creation that is featured on the
WG
blog
-- you can also read about this creation over on the
WG
blog
HERE
.
***Act surprised when you read the next sentence....
For my project today, I dressed up a
WG
bitty bags
!!!!!! I know you knew I would use a bitty bag as my project:) I just

love

these bags! I can't tell you how much I

love

them-- they are perfect for gift cards, notes, cards and even layouts.... you can do so much with them!
Dressing up
WG
bitty bags
is SUPER simple, and there are so many ways to do it! I have been trying to figure out how to use large background stamps on these
bags
for my creations.... and that's how I came up with this design.
I also saw this sentiment on Pinterest and totally knew I wanted to use a bitty bag as part of my woodgrain design. Then I saw how to create an owl with just eyes and a beak (you would think I could think of that on my own.... but it took another pinterest image to inspire me! LOL!)! I used SEVERAL
Paper Smooches
stamps, including the large

Timber

stamp as the woodgrain design.
LOVE
that blue and kraft color combo! And the
WG
Blue Solid twine
matches perfectly!
Isn't this the CUTEST gift card holder EVER???!?!?! :)
That's it for me today!
And be sure to stop by the
Whisker Graphics
blog for more inspiration. And stop by their

shop

too!! I def. need to go shopping--- I know I say this every month.... but it's true----I neeeeeeeeeeeeeeeeeeeeeeed MORE
bitty bags
:) LOL!
Also-- did you know about
Whisker Graphics's
new products??? Check it out
HERE
! New bitty bags, colors of divine twine, and more!!!
Thanks
for stopping by! Be blessed:}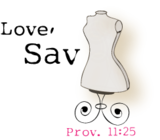 ps...I
WOOD
like to
THANK
all of my friends and family, and followers, who wished me a "
Happy Birthday
" yesterday! I am sooooo blessed-- it was a great day and it was filled with lots of
love
from you!!!
THANK YOU
x1000000000000 for making my birthday such a special day!!! <3 font="">3>