Hey hey, friends:}
I just

love love love

CSN

!! Just a reminder--I had a giveaway a couple of weeks ago for a wristlet. I received a pair of sandals for doing the giveaway--so worth it!

LOVE

them!!
I cannot believe how wonderful these shoes are!

CSN

did a fab job of describing them and the shipping was

SUPER FAST

! I got them within days!

**NOTE

:: To see my entire review--scroll down one post!
Here are some pics of me wearing them.

**NOTE

:: I do not like getting my pic taken...but we had fun while shooting these!
First pic--look at my toe--up in the air! AAHH! Second pic--I thought Trav was finished taking pics--oops! Guess not:)
That is all for me today! Be sure to stop by the

CSN

stores! I could spend hours on there sites! They have over 200 online stores!! I think I might make my Christmas list out early!!
Also--be sure to stop by the

Play Date Cafe

for our current challenge. Fun colors:: purple, lilac, and green.
And there is a challenge over at

EtsyInspired

--visit

Mermaid's Tears

for inspiration!!
Hope you all had a great weekend! Can't wait to share more with you later this week! Lots of

love

! Be blessed!!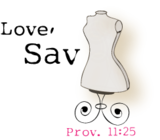 ps...if you haven't been over to
UNITY Stamp Co.
on Facebook--get over there! They are having a great giveaway for 15 days!! Tell them I sent you!! Gotta

love

free stamps--and FREE

UNITY

!

LOOOOOOOVE

it!!