I have a fun altered craft today--I had an old DVD case sitting around so I decided to use some
Momenta
papers, embellies, and alphas to make it into case for all my photos from this year.
Here's a quick tutorial on how I did it:)
I plan on putting extra CDs in that envelope...I might even write a special note to Trav about this year:)
Be sure to stop by the
Momenta
shop

and

Facebook

page. You can also check them out on

Pinterest

!
Thanks
so much for visiting! Be blessed:)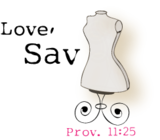 Momenta product
PA-2263 FTBM 12x12 Super Paper Pad
St-4826 Black LC Mini PFY Alphas
ST-2561 R2
ST-3190 BW Med Dot PFY Alphas
ST-5279 BRT Alpha STR Kit
ST-3204 Black Mini Puffy Alphas