Hello, friends:}
I know my post title says "sneak peeks"....but I can't share mine yet!!! You have to stop by the
Mama Elephant
blog

for the peeks! You are going to

love

this month's stamp sets!!!
LOVE LOVE LOVE
each one:)
Be sure to stop by
HERE
to check it out! And stop by the
ME
Facebook

page and become a fan!!
That's it for me today. I'll be back starting tomorrow with a new
ME
creation for four days!!! Can't wait to show you!!!
**New
ME
Stamps will be available on 11/15 at 9pm EST!!!
Thanks
for stopping by! Be blessed:}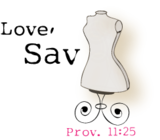 ps...
HAPPY ANNIVERSARY
,
Trav
!!! I cannot believe
6 years
have passed since our vows--feels like yesterday! I think back on events--
how I moved to FL without knowing a soul....began singing at church....was sent to help out our "sister-church"....met you....began to date you....and finally our wedding and new life together
-- and with all of these thoughts, the only thing that comes to mind is that
GOD ORCHESTRATED IT ALL
!!!! Praise the Lord!!! I
love
you!
THANKS
for

loving

me and for making the past 6 years AMAZING! Here's to 100+ more years of wedded bliss:} Ecc. 4:12b